We think you'll love it too! We have years of experience selling land and homes in Placitas and the greater Albuquerque area--Albuquerque, Bernalillo, Rio Rancho, Algodones, Corrales.
If you are looking for that perfect piece of land or home, let us show you what is currently available. We take the time to listen to your needs and wants and show you the properties that meet those needs.
If you are ready to sell your home or piece of land, let us help you set a price and market the property to its best advantage.
Right on our website, we offer selected and full searches for that perfect property! Don't look to impersonal national websites--search here for current, accurate listing information!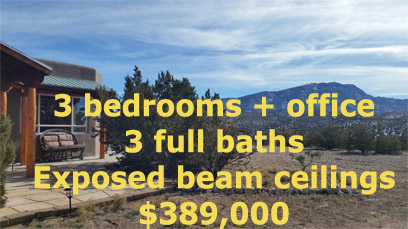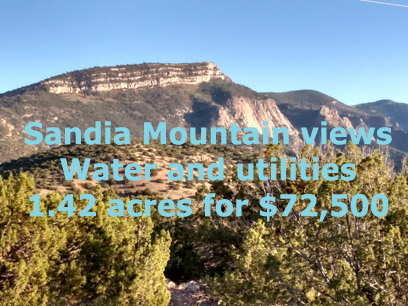 FEATURED Properties shows you land and homes specifically listed by Placitas Realty.
Placitas HOMES Only shows all homes currently listed for sale in Placitas.
Placitas LAND Only shows all land currently listed for sale in Placitas.
Search ALL New Mexico Properties allows you to look for a property in any location within New Mexico.
Realty Watcher is a special feature that allows you to target your search by price, location, size and other options. It will send you e-mail notifications to let you know what's "new" on the market! You can also save favorites and share listings with others.
Contact our office at 505-867-8000 or contact our brokers:
Dave Harper at 505-263-2266 dave@placitasrealty.com
Janice Fowler at 505-250-6946 (voice/text) janicefowler@placitasrealty.com